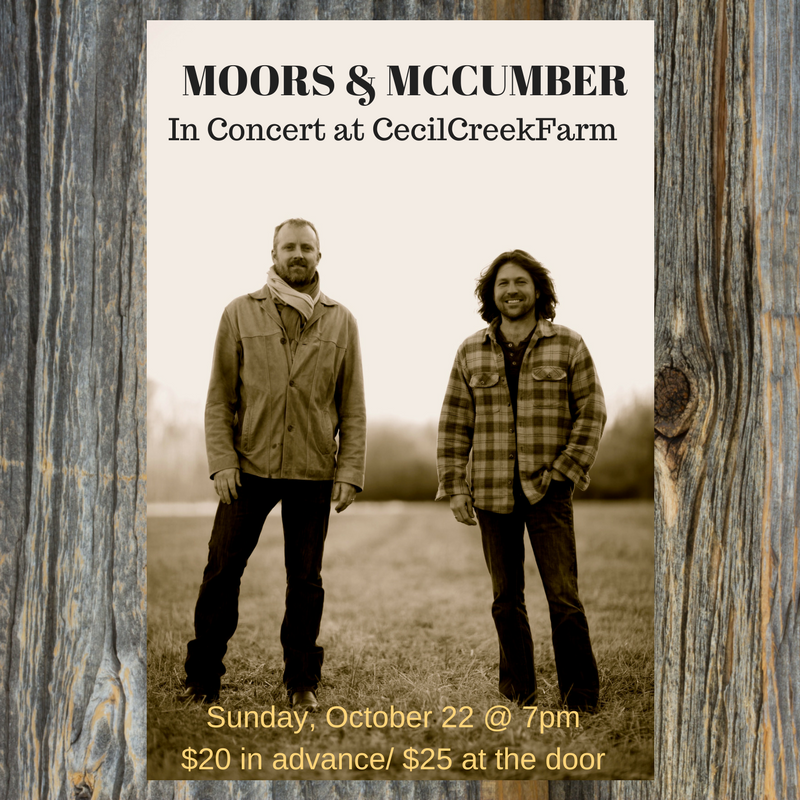 Moors & McCumber Concert at CecilCreekFarm
When they met by chance ten years ago, James Moors and Kort McCumber felt like the universe was throwing them together for a reason. Like Simon & Garfunkel or Crosby, Stills and Nash, they deliver haunting songs about love and life with dazzling instrumentals and transcendent harmonies. Their fifth CD, Live at Blue Rock, captures the magic of their live shows. As Grammy award-winning producer Lloyd Maines says, "These guys should be playing every major festival in the country. They bring it all to the stage and deliver in a big way."
Some duos are just meant to be)
James Moors is a gifted singer-songwriter.
Kort McCumber weaves exquisite harmonies and plays a multitude of instruments to fill out the arrangements. When they perform together, the magic they create is even more than the sum of the parts combined.
Please join us for this internationally acclaimed duo of musical talent!